2017 Camp Information
When can I arrive?
You can bring your child as early as 8 am on Monday June 19th to Trinity Fellowship Church.  From 8 to 9 AM we will be checking in students. Classes will begin at 9 AM.
On Tuesday, June 20th, you can bring your child as early as 8 am.  There will be games taking place between 8 and 9 AM, and the instrument classes will begin at 9 AM.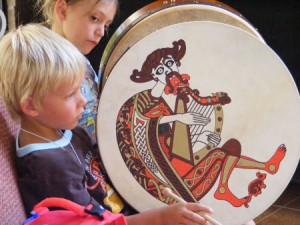 When must I pick up my child?
On Monday, June 19th, you must pick up your child by 5:30 pm. We encourage you to attend the Monday evening pizza supper, concert and music sessions, but you must accompany your child at the Monday evening events. The Youth Camp staff cannot be responsible for supervising your child during the Monday evening events.
On Tuesday, June 20th,  you must pick up your child at 5:30 pm (though hopefully most parents will wish to attend the young people's Tune Tussle performances at 4 pm).  There are no activities after 5:30 pm on Tuesday.
The Youth Camp cannot be responsible for your child outside these hours.
What is the location of the camp?
The camp will be held at Trinity Fellowship Church, located at 932 S. Greenville Avenue, Richardson, TX 75081. This is near the intersection of Spring Valley Road and Central Expressway.
For a map, go to MAP
What do I do when I arrive?
On Monday morning, June 19th, you should go to the main (south) entrance of Trinity Fellowship Church.  We will have volunteers and signs to direct you to the CAMP OFFICE to receive a packet of necessary information and your child's pass/name badge. We suggest checking your child in by no later than 8:15 a.m. so you will have time to get familiar with the facilities and services available.
On Tuesday morning, June 20th, bring your child to Trinity Fellowship Church at about 8:45 a.m. Classes will begin at 9 a.m. You may drop your child off as early as 8 a.m.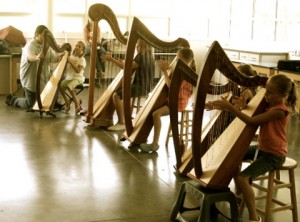 Is there a shuttle from and to area airports?
No, we are not anticipating that enough students will be flying in to warrant such a service.
Is there lodging at the camp?
There are many comfortable hotels and motels available in the immediate north Dallas area. No child can be left unaccompanied at Trinity Fellowship Church outside camp class hours ( 8 am to 5:30 pm on Monday and 8 am to 5:30 pm on Tuesday).
What should I bring for my child?
A sack lunch, a tape or digital recorder to record lessons (very important), your instrument(s), extra strings in case you break one, a notepad to take notes, a great attitude for learning, and last of all, a tape or digital recorder to record lessons (did we mention that already?). Maximize the value of your tuition – record your classes!
What should I NOT bring?
Pets, and electric instruments (except for electric pianos).
What does my child get for the tuition?
The two-day tuition covers seven 45-minute class sessions and all class materials and instructor concerts, group activities as well as the pizza supper, concert and sessions on Monday night. The single-day tuition covers only those activities on Monday.
Are there scholarships available?
Yes. The scholarship program is set up to award scholarships based on musical ability with the potential for excelling within the Irish music tradition or based on financial need. The scholarships are funded through the generous support of the Southwest Celtic Music Association. If you would like to apply for a scholarship, you can download an application form here: Youth Camp Scholarship Application
Is there lunch at the camp?
No. It would be best for you to send a sack lunch with your child, or you can bring them lunch at 11:45 am each day. The lunch period is only 45 minutes, so if you are going to bring lunch, please be prompt. If you forget to send your child with a sack lunch, we will have someone go and buy lunch for your child; however, you will be charged an additional $10 for each lunch.
Are there restaurants in the area?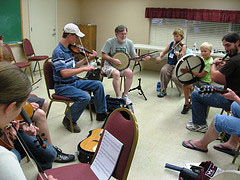 Yes, Trinity Fellowship Church is located in Richardson near many restaurants.
What's the weather like?
North Texas in the summer is hot and usually clear, but thunderstorms and rain are always possible.
Are t-shirts, tune books, instructional CDs and other retreat merchandise for sale?
Yes, we operate a Product Booth each day at the Camp with many items for sale.
Can I buy additional Monday evening pizza supper/concert tickets?
Yes, you can buy additional tickets for friends and family members. The Monday evening activities are free to registered students and their parents, but you may buy additional tickets for $8. Children 6 and under are free (no ticket required). Additional tickets can be purchased during check-in.
Are there sessions?
Yes. We encourage players to get together whenever time allows. Some sessions are organized by our instructors, while others happen spontaneously. We offer sessions for different levels of play on Monday evening.
Are there classes just for beginners?
Yes. There is a class entitled "Foundations of Irish Music" which provides 6-8-year-olds with some enjoyable exposure to music basics. Also, the whistle, harp, and bodhrán classes can accommodate younger students (age 7 and up for the whistle and harp classes, and age 8 and up for the bodhrán class) with no prior experience. (Our bodhran instructor Albert Alfonso is usually able to bring some of his own bodhrans for student use. Let us know if you need help with this. Tinwhistles may be purchased at camp check-in for $10-$15. Harps may be available for rental for those students who wish to try the class and the instrument. Contact us to find out more about this.) In addition to the instructional classes there are many activities that any camper will enjoy, regardless of their experience level.
Can my child study more than one instrument?
No, since this is a 2-day camp, we feel it would be impractical for a student to take classes in more than one instrument.
Are there payphones?
No. So, students are welcomed to bring your cell phones. During classes, however, please turn them off or set them on vibrate.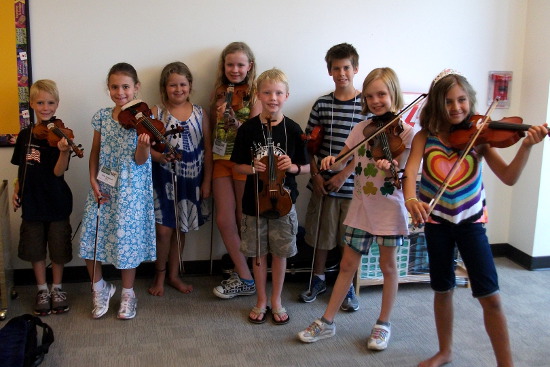 What are the emergency numbers?
The cell number for Gordon McLeod, Camp Co-Director, is (903) 245-3705. 
If I have any questions, comments, criticisms or complaints, who do I contact?
Before, during or after the event:
Clare Cason, Camp Co-Director, at (972) 814-5774 or by email at irishmusicyouthcamp@gmail.com; Gordon McLeod, Camp Co-Director, at (903) 245-3705.